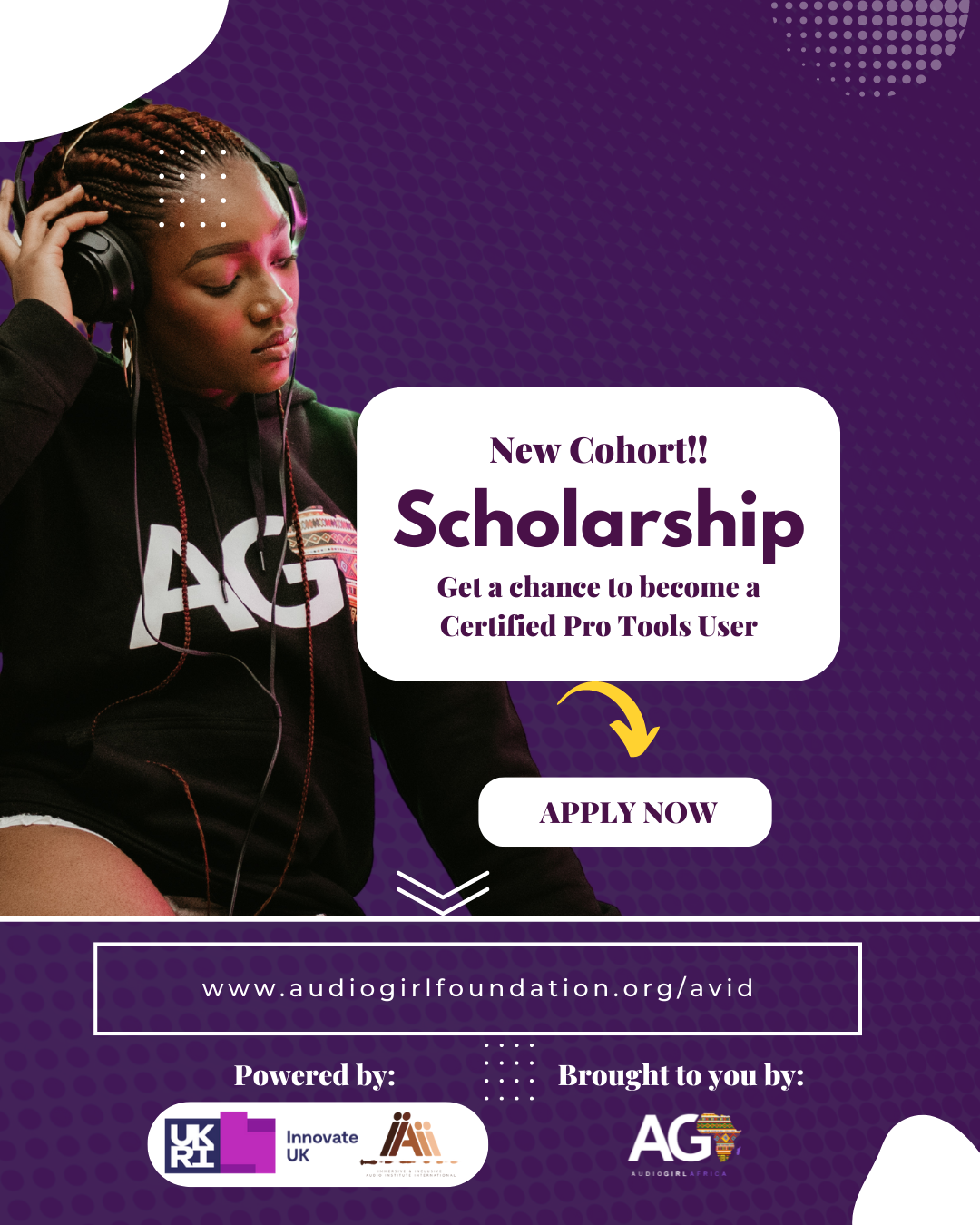 New Scholarship Cohort!! Apply to Become a Certified Pro Tools User
IMMERSIVE AND INCLUSIVE AUDIO: FIRST ROUND OF SCHOLARSHIPS ANNOUNCED
Thanks to funding from Innovate UK and the Avid Learning Collective, the Immersive and Inclusive Audio workshops at Mix Messiah Productions are making available five (5) scholarships to be used for enrollment in Pro Tools 101 and Pro Tools 110. These two classes lead to certification as a Pro Tools User (upon successful completion of an exam given by Avid). Class dates can be found at https://www.immersiveandinclusive.com/events-and-classes.
Members of Audio Girl Africa. There is no age requirement. Applicants should have previous experience with Pro Tools.
The costs of your attendance is covered, as well as the eBook and a 1-year subscription to Pro Tools Flex (formerly Ultimate).
HOW SCHOLARSHIP IS AWARDED
Students must have an iLok. We will deposit the Pro Tools Flex license to your account upon your successful application. Similarly, we will send you an eBook code for the course. You must have an Avid Master Account to receive these items which you can set up at Avid.com.
Fill out the form here. You will be asked to answer the question, "Why do you want to be a certified Pro Tools User, Operator, or Dolby Atmos Professional? Explain how important certification is to your career aspirations." Answers should be less than 500 words.
The form submission deadline is 12:00 midnight LONDON TIME Monday, October 17. The scholarships will be awarded on October 20. Award recipients will be notified by email.
SELECTION PROCESS
Scholarships will be reviewed and a panel of judges will choose outstanding applicants based on the quality of the essay. Awards will be announced on October 20.
The scholarship funds awarded can be used only for the purposes described: enrollment in the class, software, and eBook. Scholarships are non-renewable. The scholarship is in British Pounds Sterling and awardees are not entitled to any cash sum due to fluctuating markets, etc.
Any questions can be directed to Leslie.Gaston@immersiveandinclusive.com. Another round of classes and scholarships will be announced, so if you are not chosen this time around and need support, please try again for the next round.
The training will offer two foundational AVID courses, Pro Tools Fundamentals I (PT101) and Pro Tools Fundamentals II (PT110), 
The opportunity is open to young African women who are music producers, audio engineers, sound editors for film, TV and podcasts, with at least a substantial knowledge of Pro Tools.

This training is brought to you by Audio Girl Foundation, powered by Immersive and Inclusive Audio, CIC and will be facilitated by Audio Engineers & Educators, Leslie Gaston-Bird & Febe Adedamola. 

Immersive and Inclusion Audio, CIC is an Avid Learning Partner. This opportunity is made possible by Avid's DEI sponsorship program.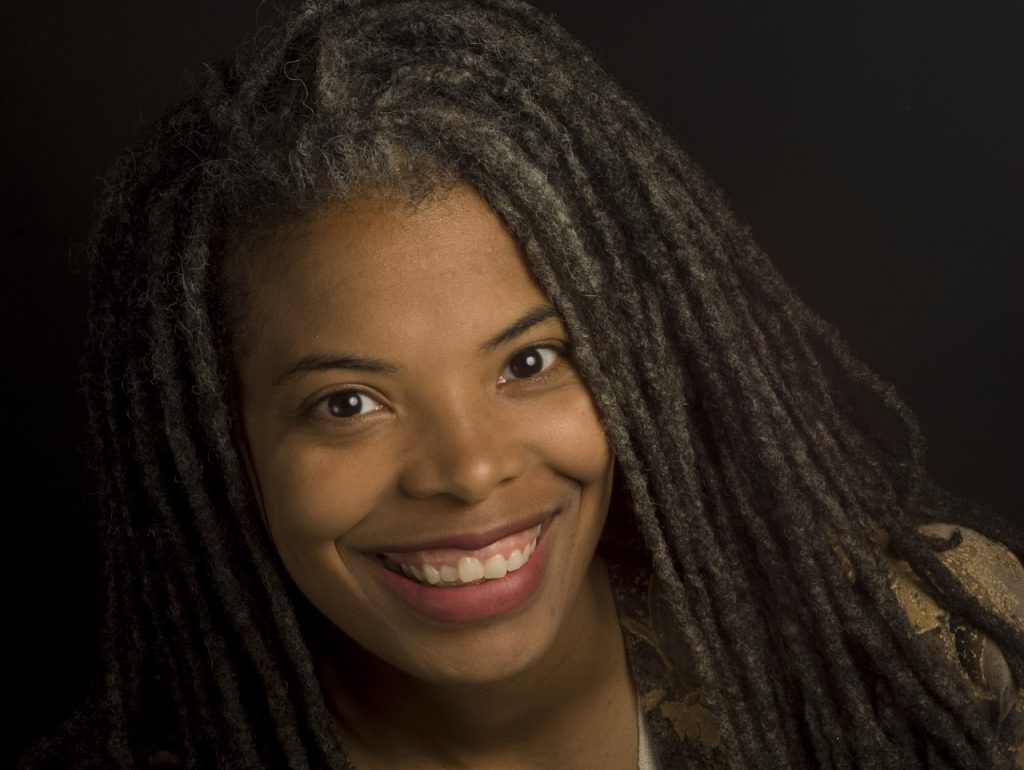 31st October -11th Nov, 2022.
You would be expected to be available for the entire duration of the training program.
Peep our Past Cohort in July!!
About the Pro Tools User Certification Program​
To gain the title of Avid Certified User for Pro Tools, you must take two foundational courses, Pro Tools Fundamentals I (PT101) and Pro Tools Fundamentals II (PT110), before sitting and passing the associated certification exam, as shown in the graphic below.
Becoming an Avid Certified User for Pro Tools verifies that you possess a fundamental understanding of and the capability to use Avid Pro Tools to engineer a project through to completion, with all of the fundamental operational skills to record, edit, mix and output the finished session.
The Pro Tools Fundamentals I (PT101) course introduces fundamental Pro Tools concepts and principles, covering everything an individual needs to know to complete a basic Pro Tools project, from initial setup to final mixdown.
Students also learn to build sessions that include multi-track recordings of live audio, MIDI sequences and virtual instruments. Hands-on exercises and projects introduce essential techniques for creating sessions, recording and importing audio and MIDI, editing session media, navigating sessions and arranging media on tracks, and using basic processing and mixing techniques to finalize a production. Included with the course material is a download of media files and Pro Tools sessions to accompany the exercises and projects in the text.
The Pro Tools Fundamentals II (PT110) course expands upon the basic principles taught in the Pro Tools Fundamentals I (PT101) course and introduces the core concepts and techniques students need to competently operate a Pro Tools system running mid-sized sessions.
Students learn to build sessions designed for commercial purposes and improve the results of their recording, editing, and mixing efforts. The hands-on exercises provide experience setting up sessions, importing media, working with digital video, spotting sound effects, using loop recording and MIDI Merge techniques, working with virtual instruments, warping with Elastic Audio, applying Real-Time Properties, creating clip loops, applying signal processing, using automation, and using submixes and track groups to simplify a final mix.
Together these two courses (PT 101 &110) provide the foundation training required to prepare for the Avid Certified User: Pro Tools certification exam.
Only Five successful applicants will be awarded for this round of the training. Please ensure to put your best foot forward for this application.
Becoming an Avid Certified User for Pro Tools allows you to:
Demonstrate your fundamental competency in digital audio editing and mixing with Avid Pro Tools 

Provide measurable benefits to your employer

Differentiate yourself from peers

Make your résumé stand out and leverage the power of the Avid brand with downloadable Avid Certified User logos

Prove your credentials with a Certificate of Achievement

Gain recognition from your employer and peers with AVID's online

Certified Professional

listing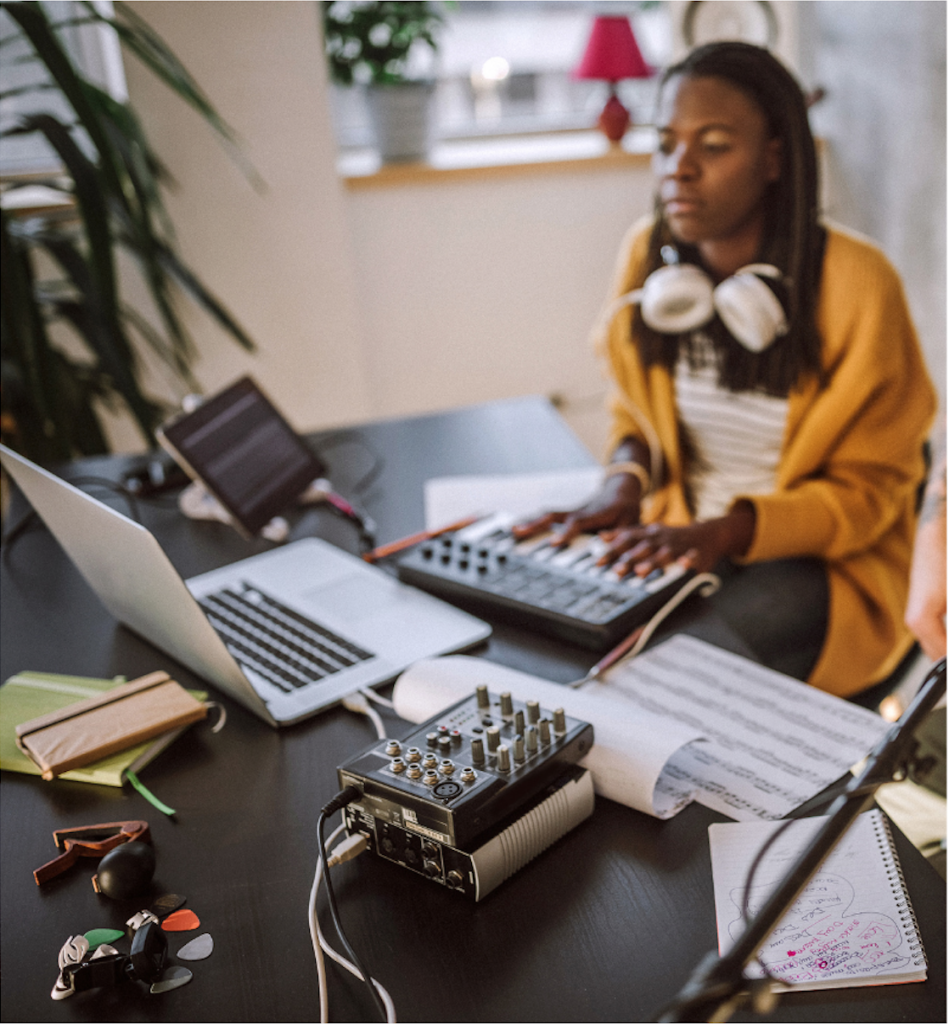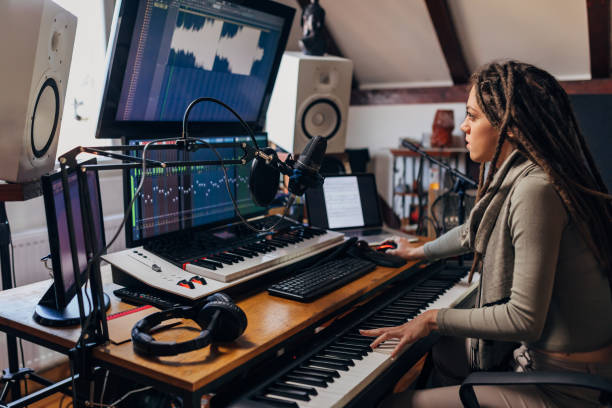 Once certified, you will have the opportunity to further deepen your Pro Tools expertise and add to your credentials by pursuing one or more of the follow on Pro Tools certifications, such as Avid Certified Operator and Avid Certified Expert for Pro Tools | Music or Pro Tools | Post, or even Dolby Atmos.
What if I already know how to edit & mix in another application and just need to learn Pro Tools?
You can still apply. The certification courses are designed for all engineers, producers, or anyone involved in the creation and delivery of digital audio. For students already familiar with other DAWs and mixing fundamentals, both courses will be taught in a total of 10 day intensive classes. 
How much does certification cost?
Each course in the program is valued at $1400 each, making a total of $2800 for the certification program. Selected applicants will be awarded a full scholarship for the training and exam. 
What is the format of the exam?
The exam is comprised of 50 questions with 60 minutes allotted to complete.
Test items are presented in the following formats:
Multiple Choice: Select the single option that best answers the question
Illustration Review: Refer to the illustration prior to answering the multiple choice question
Illustration Response: Select the single image that best answers the question
What will I receive if I successfully pass the exam?
Along with pride and confidence of becoming an Avid Certified User for Pro Tools you will receive:
Official certificate available for printing or download, proving your Avid Certified User status
Downloadable Logos, for use in your resume, business marketing materials such as business cards and websites
(Optional with your express consent) Listing of your credentials on Avid.com under Find a Certified Professional
How long is certification good for?
Your Pro Tools certification does not expire. You become certified for a particular version of Pro Tools software. You may find it beneficial to update your certification to the current version from time to time.
Not a member yet? Join the Audio Girl Community by signing up below.