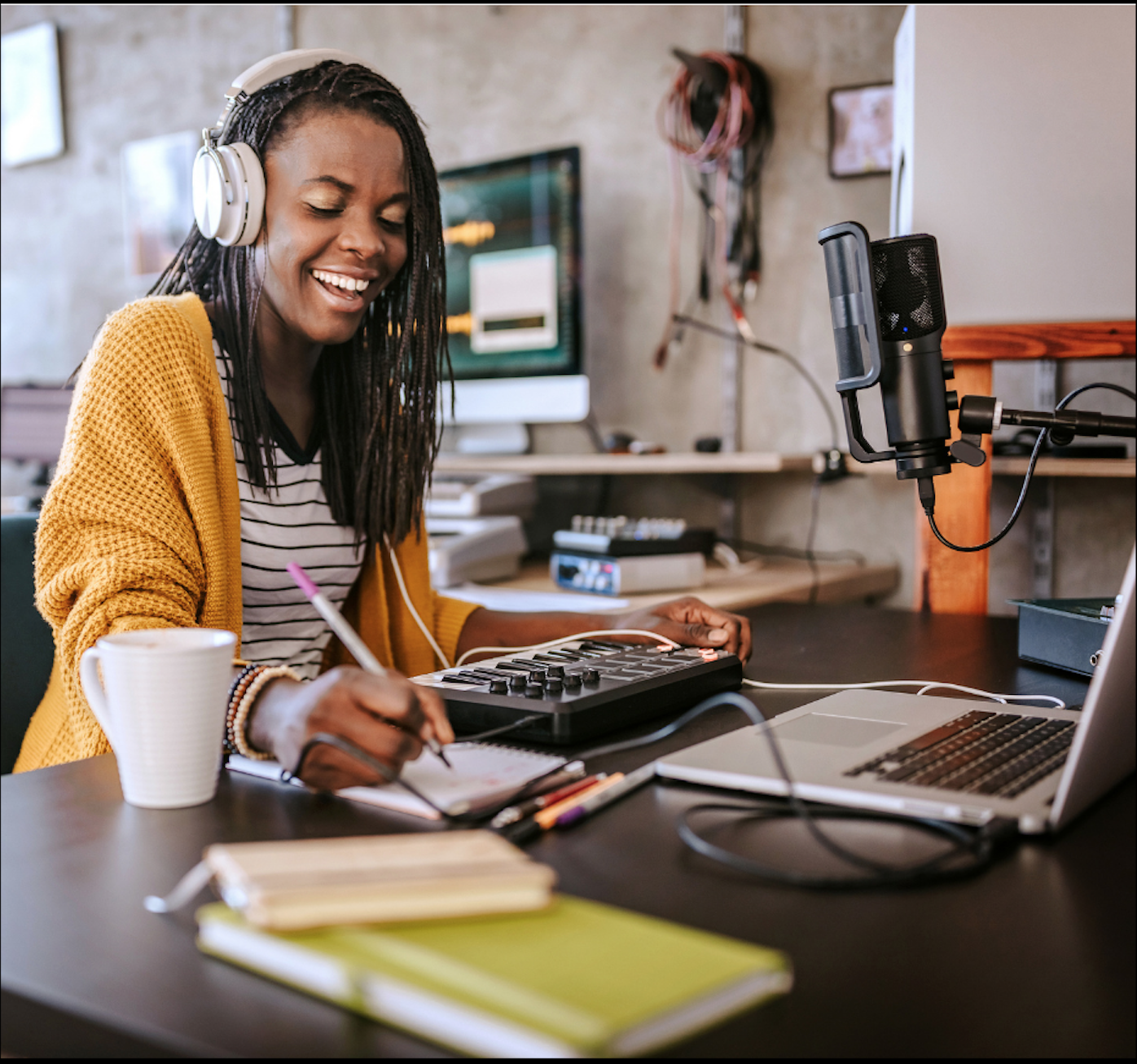 Mavin X Audio Girl Bootcamp Training (March 2023)
Application Now open!
Audio Girl Foundation in partnership with Mavin Global is calling for application for the Music Creative Bootcamp coming up this March 13th! 
Applicants can now apply for the opportunity to be trained by some of the best minds in the industry at Mavin Global, Africa's Leading Record Label. 
In celebration of the International Women's Day, This training offers a 5-day workshop to empower young female creatives with, Music creation and production, songwriting, mixing and music marketing and promotion skills.
The opportunity is open to young African women who are up-and-coming music artists, producers, engineers, songwriters, with at least 1year of experience (and a work sample to show for it).

This training is brought to you by Audio Girl Foundation, powered by Mavin Global and will be facilitated by some of the best minds at Mavin. 

This opportunity is made possible by Mavin's IWD program initiative.
The call for applications for the program awards is now open from now to Saturday, March 4th, 2023.
Criteria and application form are available below. 
Applications will be reviewed by the Audio Girl team. Successful applicants will be contacted before 8th of March and announced on March 8th, 2023.
Applicants chosen for this training will have the opportunity to learn from some of the best minds at Mavin and also collaborate with other female creatives.
The following requirements are very important in ensuring your application goes through. Ensure you meet all of these requirements before you apply.
Be either a music artist, producer, engineer or songwriter.

Be willing to share A valid link to a work sample or portfolio

You must be between ages 18 -30 and identify as a woman of African descent.

Be a member of the Audio Girl community.

Be able to commit your time, physically for the entire period of the training (MANDATORY)
13th-17th March, 2023.
You would be expected to be available for the entire duration of the training program.
Only 15 successful applicants will be awarded for this round of the training. Please ensure to put your best foot forward for this application.
Applicants must submit their applications on or before 4th of March

, 2023

.

Selection period will be between 5th – 7th March, 2023.
Successful applicants will be notified with the next steps on or before 8th March. Due to expected high volume of applications we won't be reaching out to unsuccessful applicants at this time, so if you don't hear from us, be on the lookout for the next one as you will be added automatically to the waitlist.
Successful applicants will be announced on 8th March, 2023.
Training begins on 13th-17th March, 2023.
What if I don't have up to 1year of professional experience?
You can still apply. Provided you can show us a link to work you've done or participated on. Be it a demo, cover of a song, beat you made, song you produced or recorded, or even a proof of studio internship. This will go a long way in helping your application.
How much does the training cost?
Although trainings like this will cost you hundreds of dollars or thousands of naira. Thanks to our partners, Mavin, the training is totally free for Selected/successful applicants. 
Can I attend remotely, if I'm not in Lagos?
Unfortunately, No. This is a physical training bootcamp, so you are expected to attend the training physically and be available for the entire duration of the program. Therefore, you must be residing in Lagos, Nigeria. 
You can look out for our other virtual trainings in the future.
Will there be accommodation for participants?
No, there is no provision for accommodation or travel bursary for this training. Successful participants will be responsible for their own logistics.
Can I still apply after the deadline?
Please ensure to apply before the announced deadline, This Saturday, 4th of March, 2023. So you don't miss out on this opportunity!
Not a member yet? Join the Audio Girl Community by signing up below.